Classes left to finish the year include:
Please use the online booking form to secure your space in a class. 
The more we practice Yoga the more we get to enjoy the benefits, so attending more than one class per week is a useful approach! Costs reduce per class the more you attend. I also encourage you to start and sustain a home practice. If you would like guidance on how to set up a home practice please email me.

Term 1, 2020:
NB: All Courses on offer are subject to minimum numbers.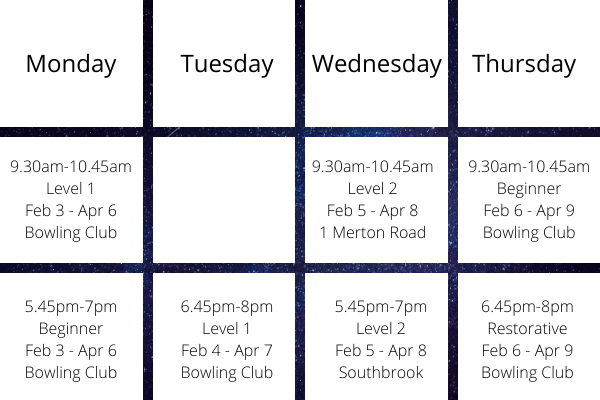 Term 2, 2020: